Welcome to the official website of The Limerick Toy Show
The Limerick Toy Show will be a yearly event showcasing toys and providing great entertainment for all the family.
The Limerick Toy Show is the brainchild of Jamie Daly. It was held in the magical Christmas set up at the Green Hills Hotel Ennis Road Limerick which had a huge stage and auditorium with seating for upwards of 400 people. It promised to be a magical experience for both adults and children with local schools involved and it delivered. Lots of toys on display in the festively decorated venue, children demonstrating how the toys work, lots of well known acts performing and a monster raffle with some great prizes.
Ticket Information
Tickets on sale from
Eurospar. WatchHouse Cross. Limerick.
EuroEmpire. O Connell Street. Limerick.
J J Kennealy Jeweler's. Wickham Street. Limerick.
Shapes Barbers. Thomdagate. Limerick
Tickets also available from any member of the Toy Show Committee.
BELOW ARE THE HOSTS FOR THIS YEARS LIMERICK TOY SHOW.
(FROM LEFT TO RIGHT) Sinead Kiely, Michelle Mc Mahon and Venessa Flood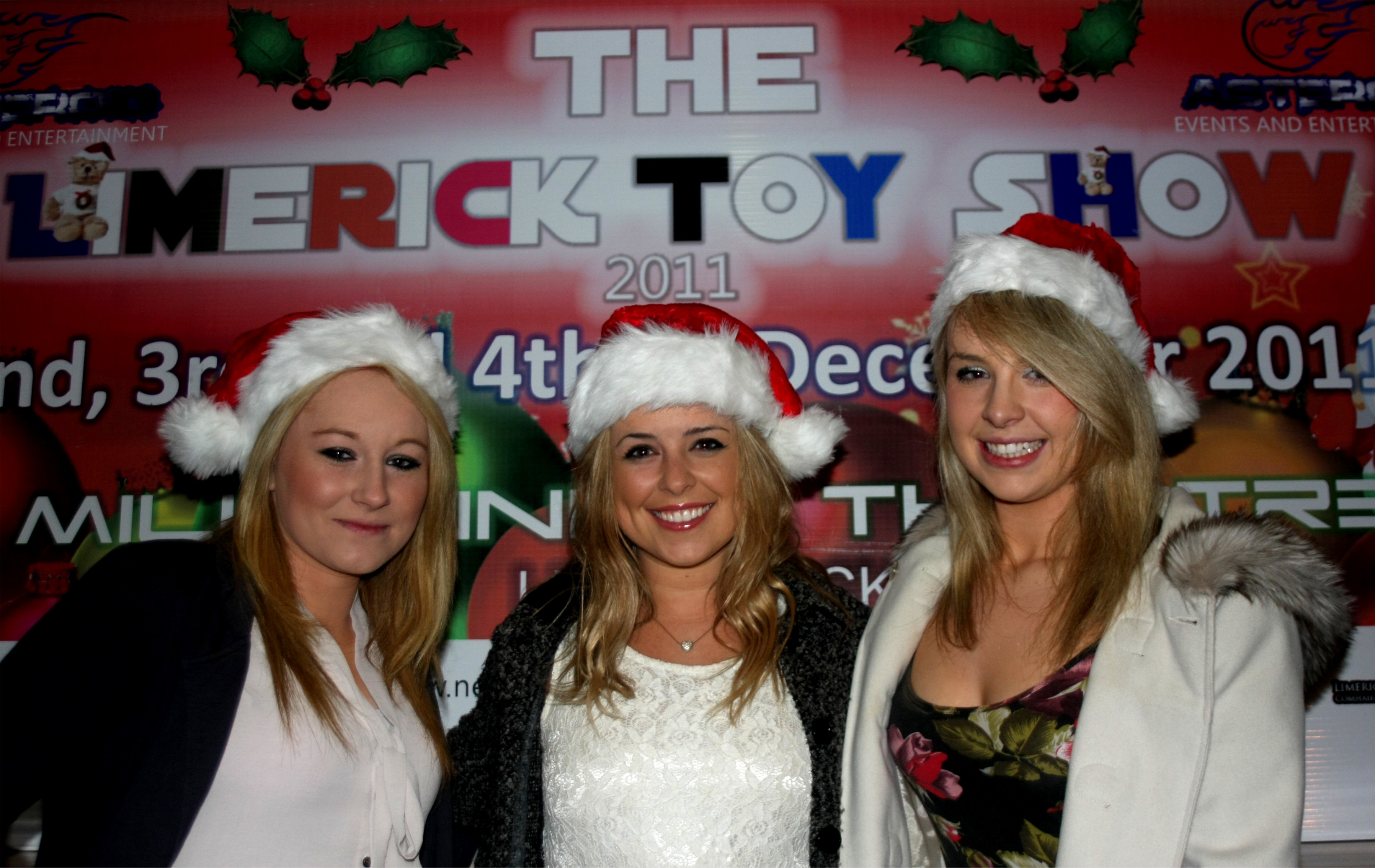 Twitter live updates